Books and Records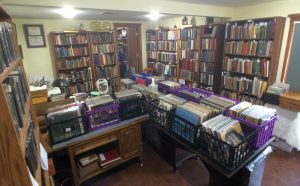 Below are links to several book lists. These lists represent a portion of the inventory which includes Railroads, Indians & Western Expansion, WW II, Early Colonial and Revolutionary War, among others.
• Download Confederate Civil War Book List (PDF format)
• Download Texana Book List (PDF format)

In addition, the inventory includes over 1,000 classic LPs from the 60s thru 90s, the majority in mint condition. In addition some 1,500 CDs are available. All LPs and CDs are from a successful music business professional's private collection.